August 31, 2021 - 08:05 ( Brasília )
TAG has the capability to engineer, design, build or customize any armored vehicle for any terrain
---
The Armored Group (TAG), LLC has almost 30 years of experience engineering, manufacturing, and customizing armored vehicles for use by the government, military agencies, law enforcement and private businesses around the world. TAG has the capability to engineer, design, build or customize any armored vehicle for any terrain.

TAG's primary mission has always been to create the most secure and survivable environment for the occupants and operators of our vehicles. As a result, we produce armored vehicles for all branches of the U.S Armed Forces, Department of State, United Nations (UN), and several U.S Agencies and foreign governments around the globe. TAG has a global presence of six (6) manufacturing plants around the world in the USA, Canada, UAE, Oman, Germany, and India supported by a global network of service and support centers.

WEA Solucoes Militares Ltda has been serving Brazilian market with our complete portfolio such as Terrier, PUMA, BATT UMG, Great Dane and much more.

Mastiff 8x8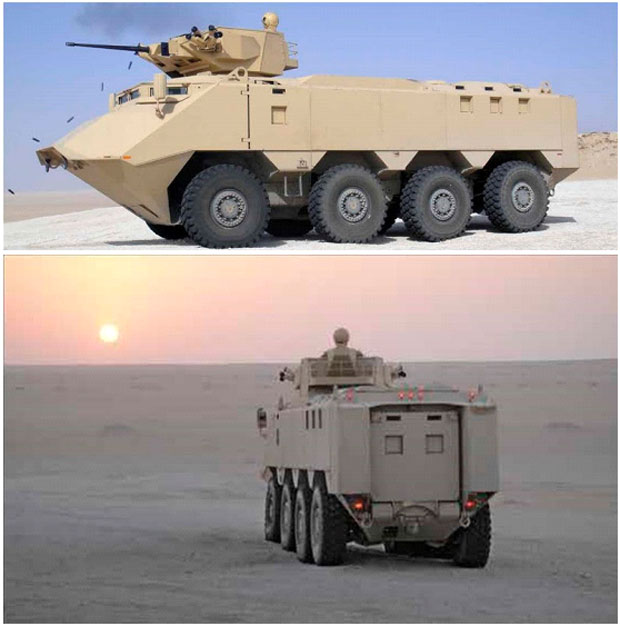 The Mastiff is a highly capable and customizable vehicle produced in variants of 4, 6, 8 or 10 wheels. Featuring a 600hp Caterpillar engine with a 6 Speed Caterpillar Transmission in a fully protected engine assembly, the Mastiff has a great amount of power available.

The Mastiff 8x8 and variants in the system use the same serviceable components – a true "vehicle system", enabling the configuration of each vehicle to be adapted in about 2 hours using various mission kits.

The Mastiff features driver selectable all wheel steering, high wheel travel, joystick operated active suspension as well as lowering suspensions for quick troop ingress/egress.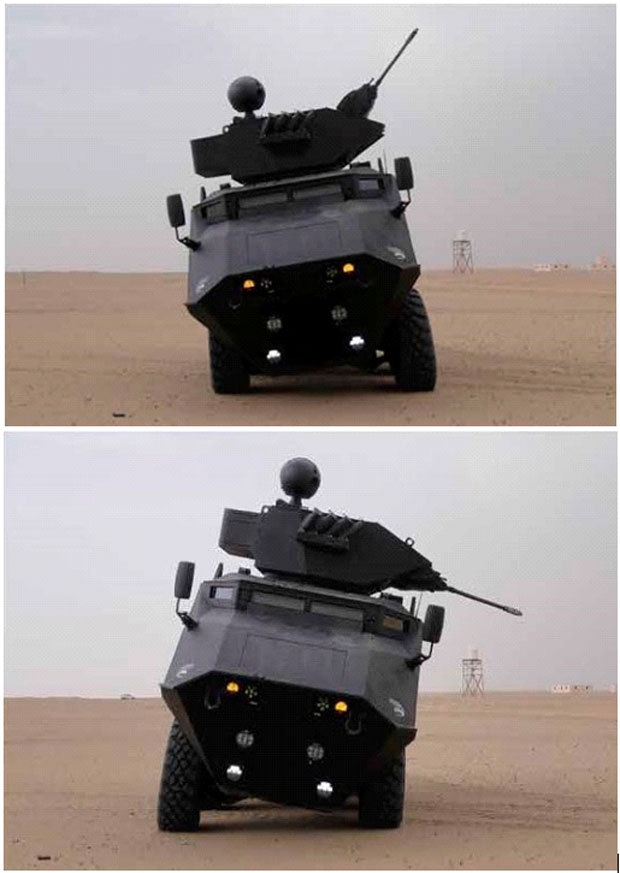 This vehicle seats between 10 and 14 personnel in the vehicle with 4 crew members in the front cockpit. 1 or 2 man remote weapon systems, up gunned weapon stations or LAV type turrets with 25, 30 or 40mm interchangeable main weapons can be mounted to the Mastiff.

Our Mastiff 8x8 is currently being deployed for numerous different types of missions in Kuwait, The Turkish Government and for AISA.

Shepherd MRAP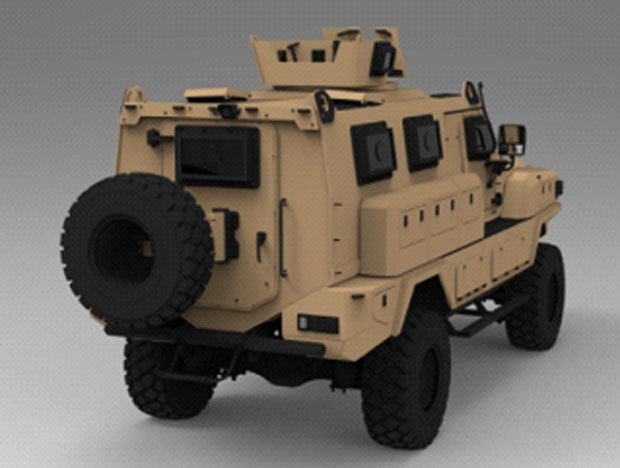 The Shepherd is a monocoque hull Mine Resistant Ambush Protection (MRAP), Armored Personnel Carrier (APC). With a V-shapped hull, giving it mine and IED protection.

The main use of the Shepherd is by military and police forces during peacekeeping, homeland security and other asymmetric warfare operations.