January 21, 2021 - 08:08 ( Brasília )
Culminating Exercise: after adaptation, Brazilian troops are qualified to jump in the U.S.A.
---
Versão português

The Brazilian troops are ready for the jump in the Culminating Exercise, a combined exercise between Brazil and the United States in Fort Polk, Louisiana (U.S.A.).

Last Tuesday (Jan.19), 172 military personnel from the Brazilian Airborne Rifle Company received training to adapt to the American T-11 parachute, and obtained authorization to jump from the US Army aircraft. The adaptation consisted of workshops that included the presentation of the parachute, an orientation brief given by jump masters, and ground training on aircraft exiting procedures.

The jump is expected to take place this Wednesday afternoon (Jan.20), at the Avelino Drop Zone, located in the Joint Readiness Training Center (JRTC) instruction field, in Fort Polk, Louisiana. The Brazilian personnel arrived at Fort Polk on January 4.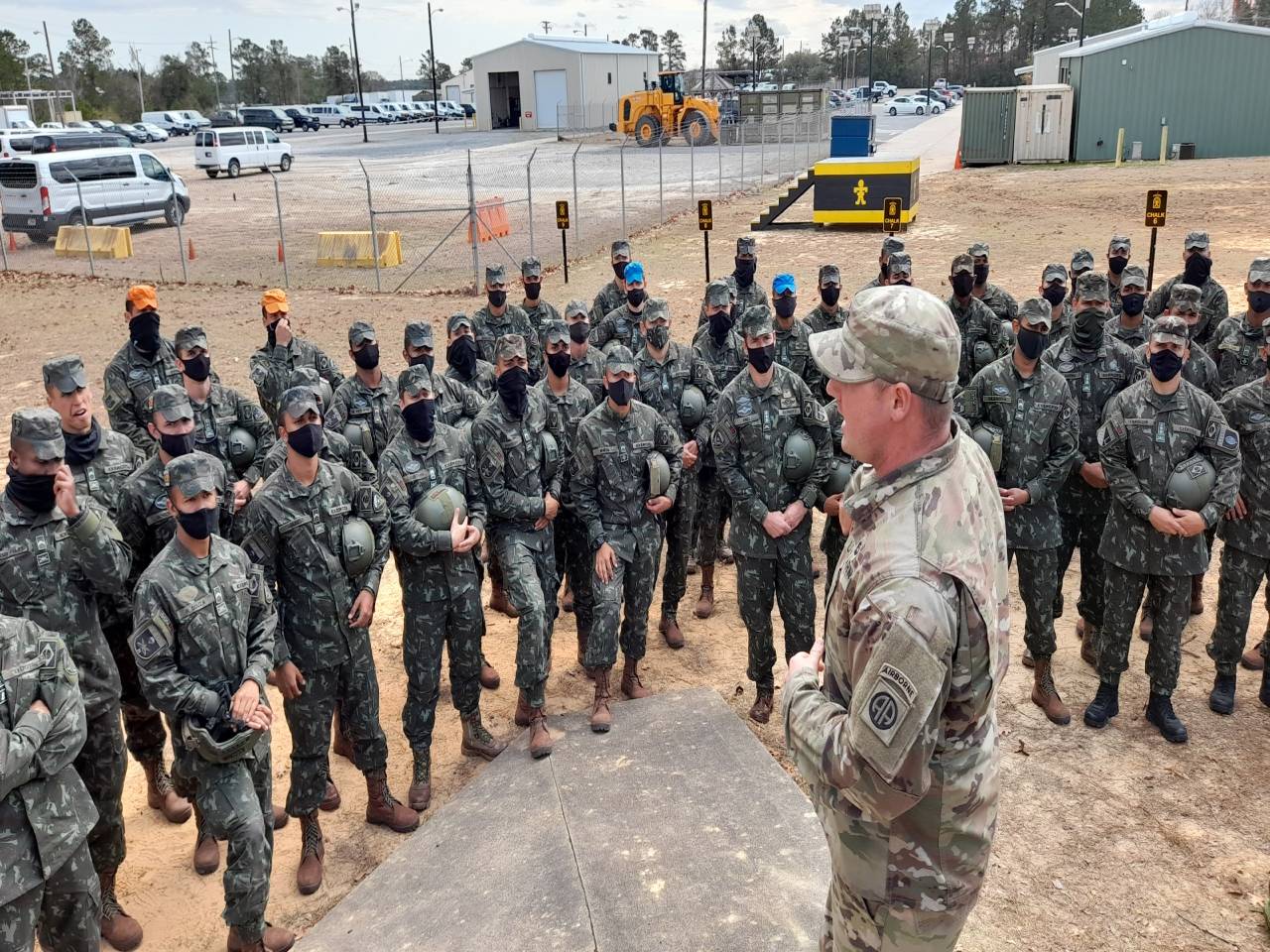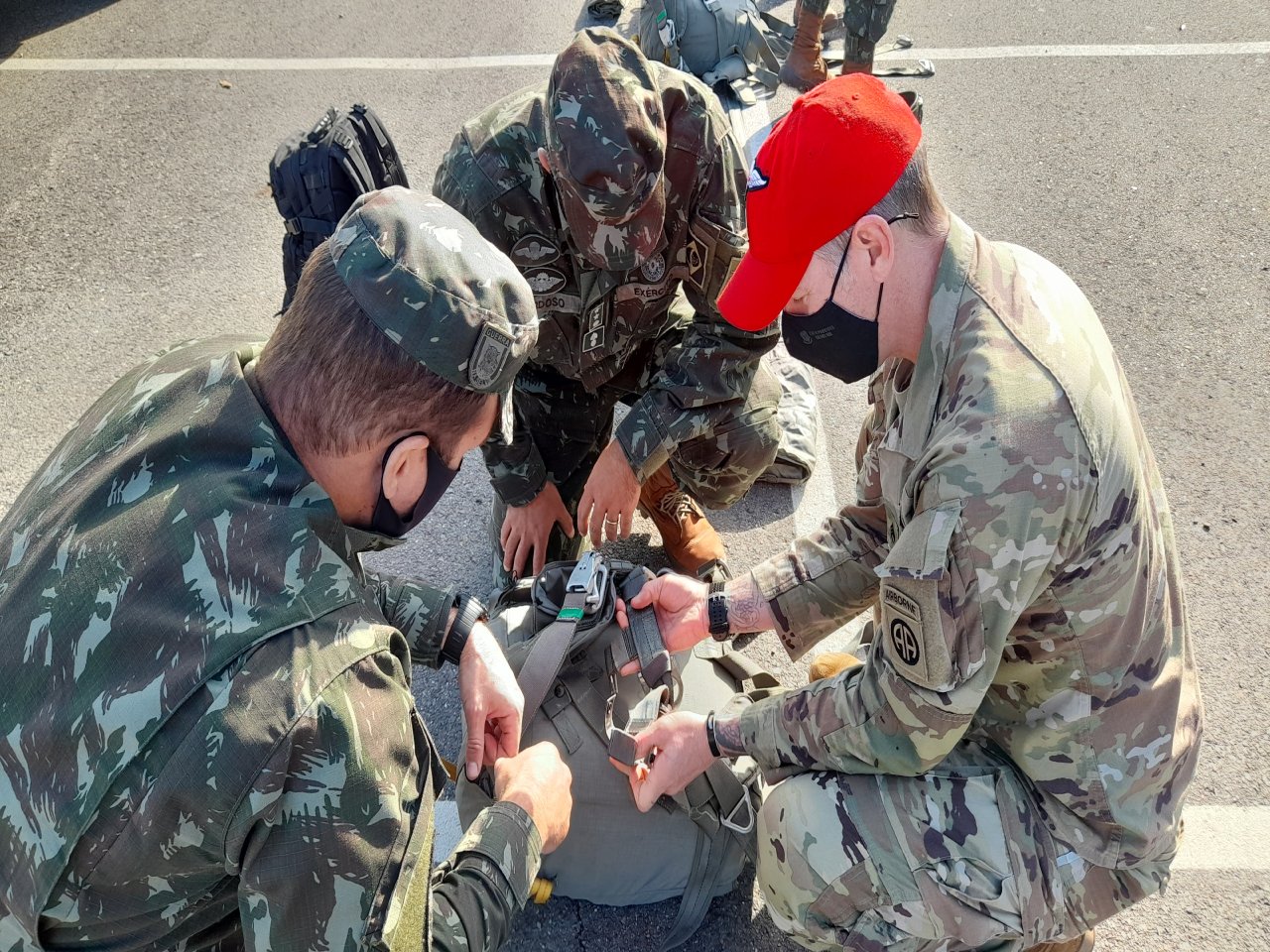 The quarantine period, required by American health authorities to prevent COVID-19, lasted until Sunday (Jan.17). The period also served to acclimatize the troops to the winter in the region, which has reached the daily temperature of 32° F.

After that, the Brazilian team began the technical preparation for the exercise itself. Combined Exercise The Culminating Exercise is the last phase of an exchange between the Brazilian Army and the U.S. Army, conducted over five years.

In this phase, soldiers from the Brazilian Airborne Brigade integrate into a battalion of a brigade of the 82nd Airborne Division, U.S. Army. The exercise will continue until February 22nd.
Fonte: CCOMSEx