June 29, 2021 - 08:05 ( Brasília )
Nexter exhibits at SOFINS its products dedicated to special forces
---
Initially scheduled for the end of March 2021, the 5thedition of the SOFINS exhibition is finally being held from June 29 to July 1, 2021 inthe Sougecamp (Gironde).

This exhibition is the opportunity for Nexter to present several new products that will be tested in real conditions by the forces and special units. Nexter is exhibiting on two stands, one inside the hall (C70) and the other outside (STEX 1), near the demonstration tracks. In the hall, Nexter presents a 20mm gun alongside a maintenance training module for the P20 pintle mountdeveloped by Nexter Training.

This same pint mountis visible in real life outside the stand, integrated on a Technamm vehicle. Also, in the hall, the stand includes two 1/10thscale models of TITUS vehicles in sand versionand the SERVAL in gendarmerie version. Alongside the model of the CTENIZA armed container, films present the SPINELLE and PROMETEUS protection solutions, as well as the CAMELEON adaptive camouflage in its latest configuration. In addition, the FINDMP mission preparation touch table is installed on the stand in its command post variant.Outside, Nexter's equipment will be showcased during dynamic demonstrations.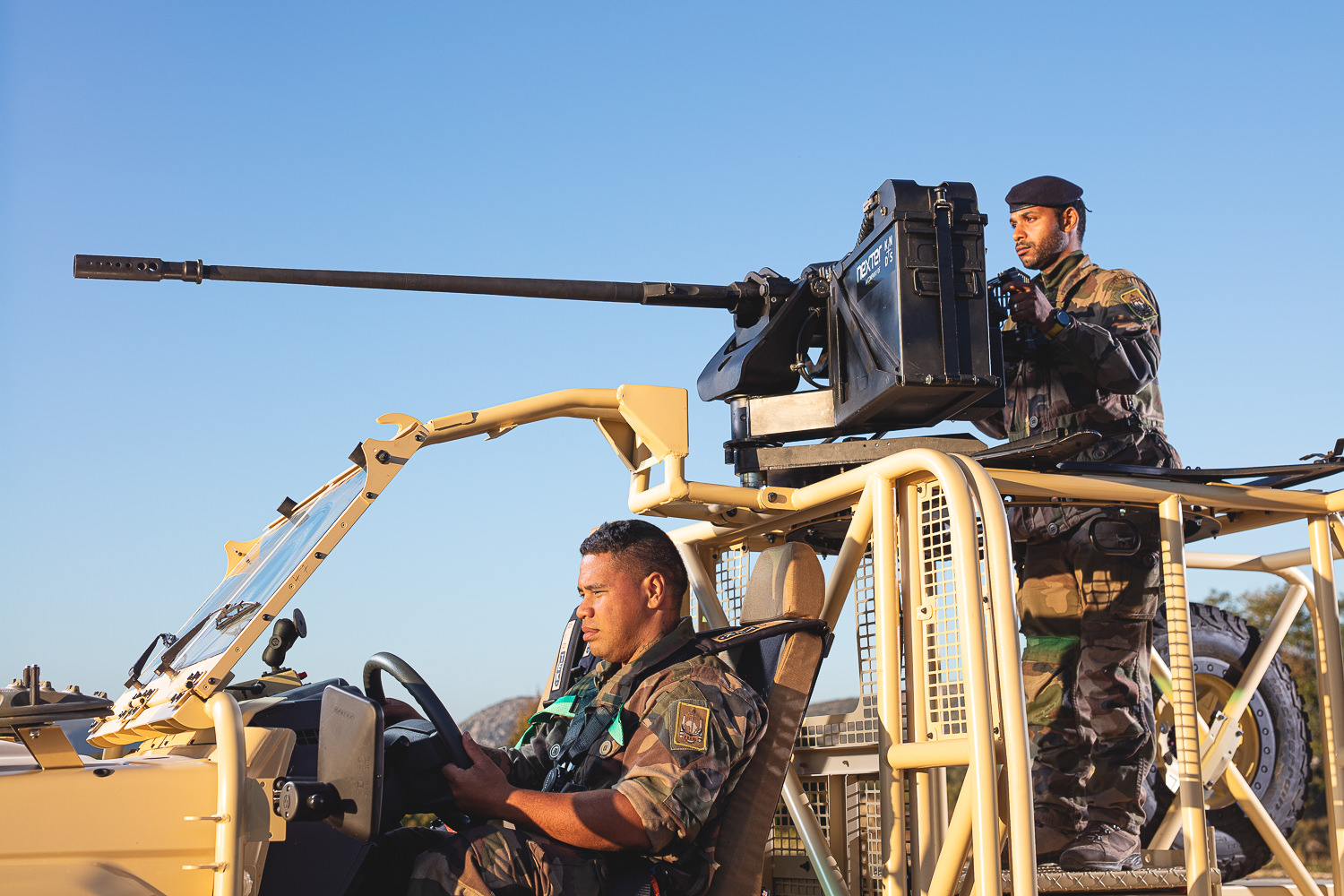 The range of multipurpose tactical robots (RTP) is represented by the latest product ofthe catalog, the ULTRO-600 mule, and by the OPTIO ARX-20, both of which werepresented on June 10, 2021 during the first editionof air-land roboticsday.

Finally, the TITUS 5XX augmented missions performs several times a day demonstrationson the runways to showcase its excellent mobility. The TITUS is also available on Nexter'sstandfor visitors wishing to discover the ergonomics, protection and numerous capabilities of the vehicle.